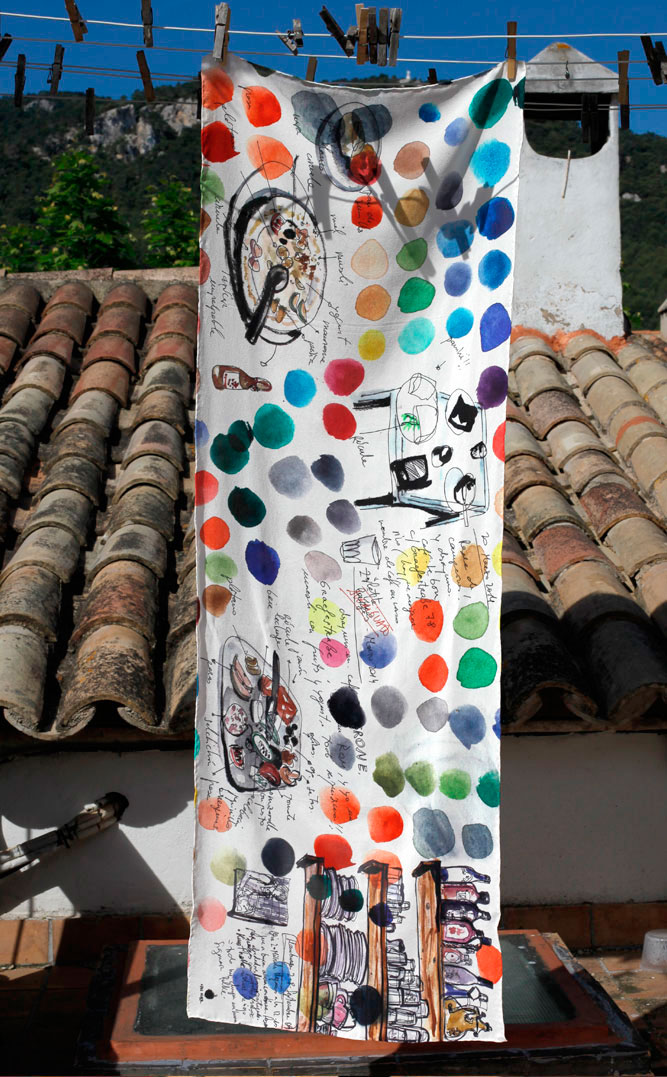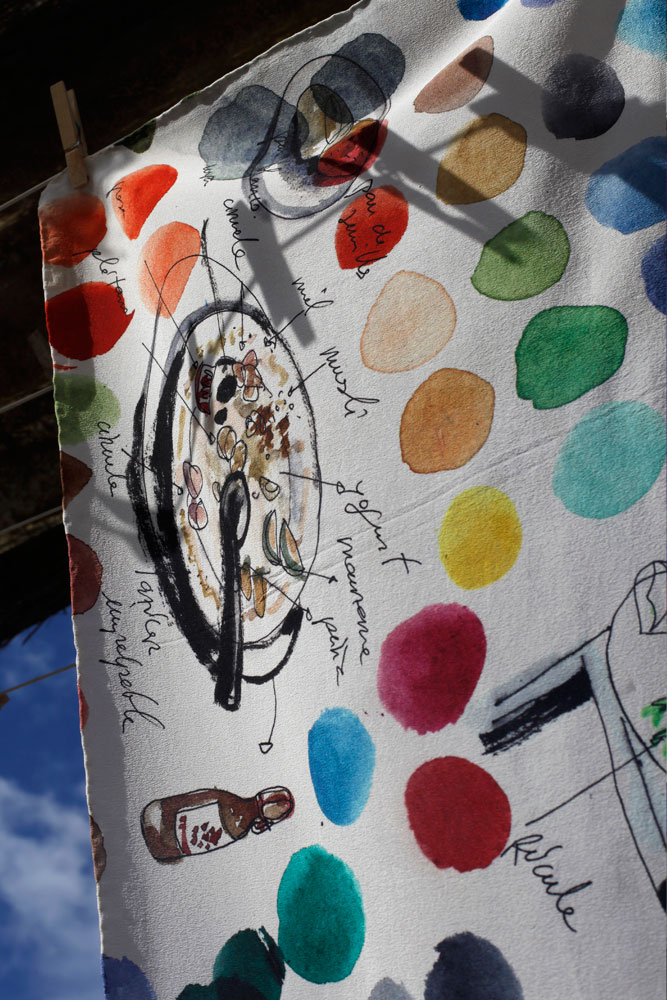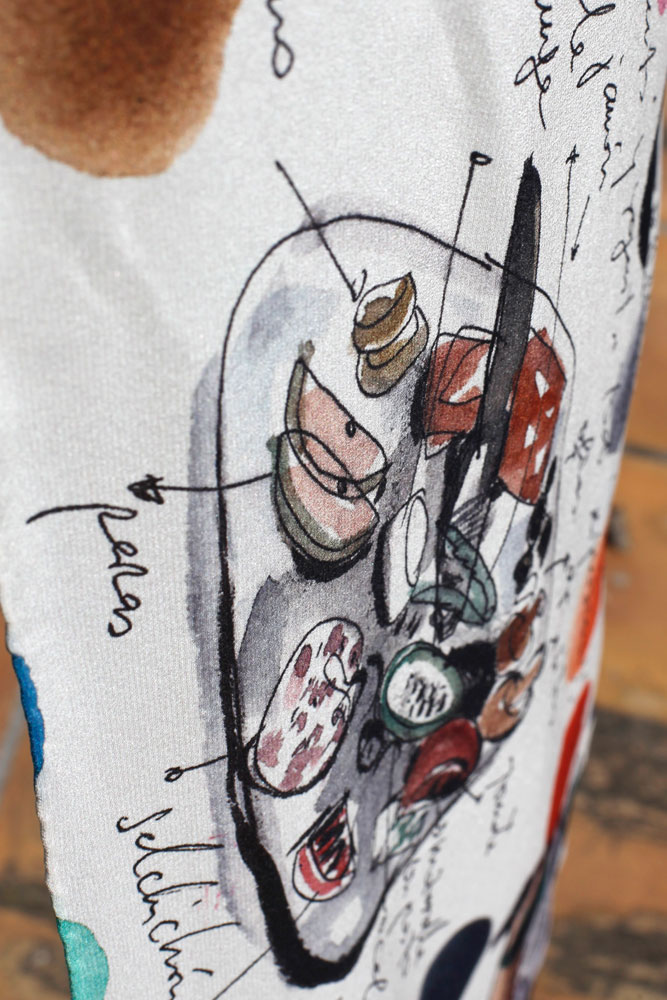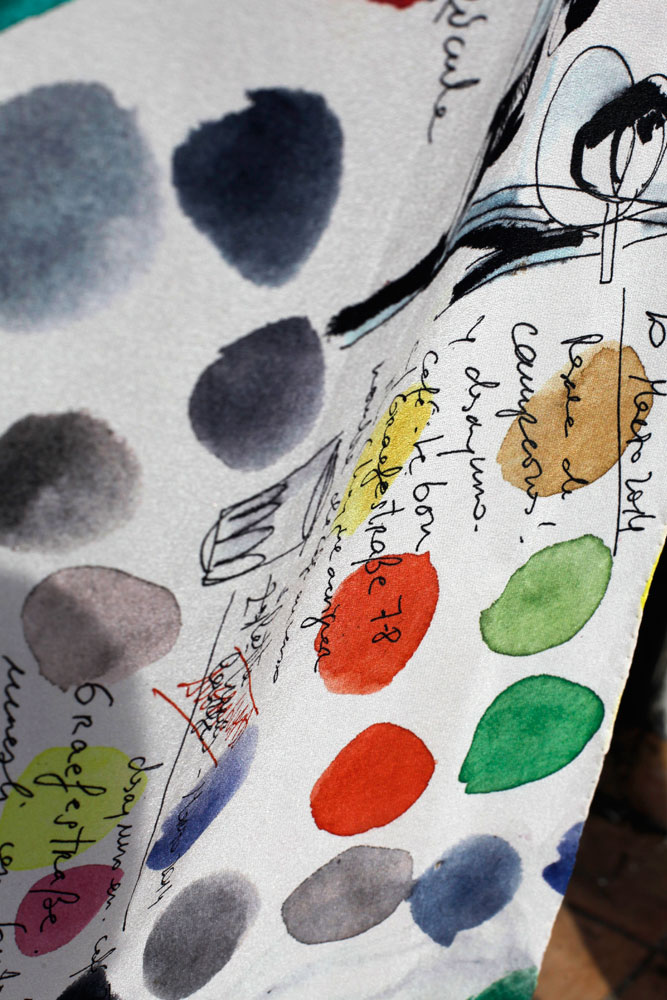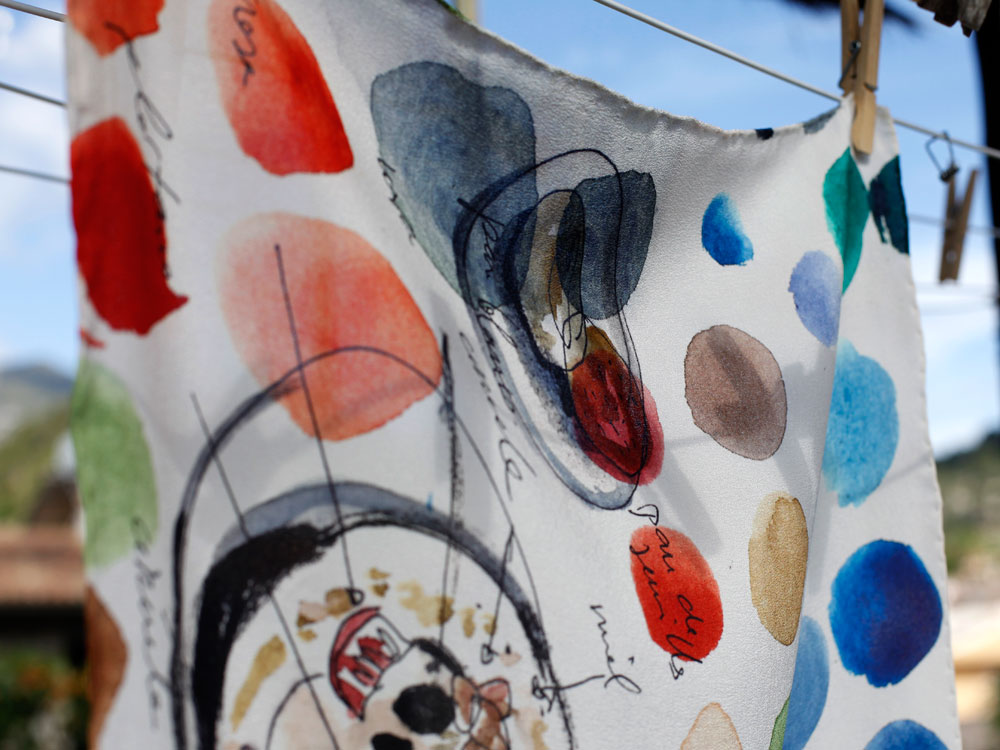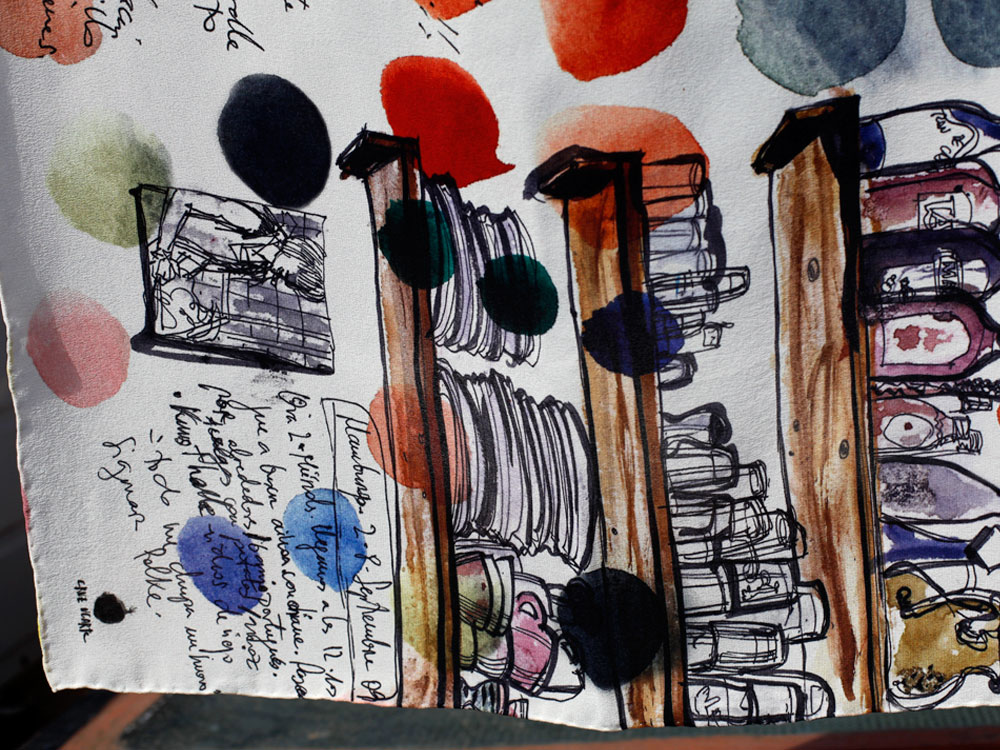 Diario de viaje: Berlin
Segunda entrega de la serie de pañuelos basados en sketches realizados durante viajes. En este caso, mi homenaje a los desayunos de Berlin, una de mis ciudades favoritas.
Pañuelo en crepe de seda 100%, con dibujos originales. Disponible en: 130×45 cm. Orillado hecho a mano. Edición limitada. Hecho en España.
Ir a tienda / Shop: https://www.cruzugarte.com/tienda/
Journey diary: Berlin
The second delivery of the series of scarves based in sketches realized during trips. In this case, my homage to the breakfasts of Berlin, one of my favorite cities.
100% crepe silk scarf made with original drawings. Available in: 130×45 cm. Hand stitched. Produced in limited quantities, made in Spain.